Powered by counter.bloke.com


Welcome to Hardcore Kennels, home of the
Old Family Red Nose American Pitbull Terrier.
After several years of painstaking effort, we finally
feel we have the very best of the Old South Florida
Blood known as
Camelot
,
Petersons
,
Dangerzone
,

TNT
,
Red Hot
,
etc. At Hardcore Kennels, we have

gone to great lengths to fill our yard and pedigrees

with the most famous dogs from these lines -- such

as
Camelot's The Duke
,
Peterson's Sherman Tank
,

Kubar's Golden Bud
,
Oehler's Dangerzone
and

Blaze Maxine
-- as well as some of the more recent
favorites like
Camelot's Smooth
,
Mckenna's Tuffy,

Barker's Kojack,
Vampiro
,
Mckenna's Tankster
and

our very own
Hardcore's Chaos
and
Hitler
.
So if

you are looking for the very best of these lines,

you have come to the right place!


Our dogs' pedigrees do not stray from the original
strains of blood which made these famous dogs I've

listed above. And we work extremely hard to ensure
that our pedigrees have the very best of this blood
without any undesirable outcross (unlike many

other kennels presently breeding these lines today).

Our dogs are as
Big
and
Thick,
and as
Short
and

Compact
as you can get without compromising
movement, stamina, breathing and working ability.

We do not breed for size but for overall STRUCTURE.
When you breed from the best, you get the best,

that's why our dogs have these
XXL Heads
,
SUPER
WIDE CHESTS AND REARS
, and
THE BIGGEST

BONE
you can find… GUARANTEED!


All dogs come with Health Guarantee, and shipping is available
World Wide. We will be happy to answer any questions you may

have, please feel free to contact us via e-mail or over the phone.

And Thanks again for choosing Hardcore Kennels.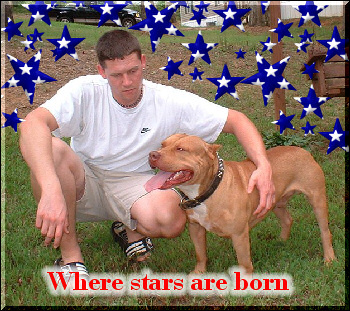 Thank you!


Brian and Brooke Owens


(864) 809-0553








PARTNER:



Chris Sanborn
(864) 706-0870